Rwanda-elections-politics Rwandan presidential aspirants given 26 days to register, campaign
presidential aspirants given 26 days to register, campaign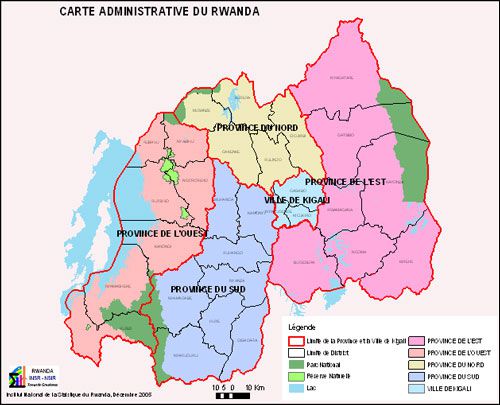 APA-Kigali(Rwanda)
vendredi 19 février 2010, par modou
Aspirants for the forthcoming presidential polls in Rwanda have been given 26 days to declare their candidature and carry out campaigns before the polls day on August 9, APA has learnt.
According to the electoral calendar made public Thursday evening, presidential candidates are supposed to declare their candidature between June 24 and July 2 while campaigns will officially begin July 20 to August 8.
Registration and approval of candidates was given 8 days while the act of campaigning was strictly allocated 18 days.
The Chairman of the National Electoral Commission, Professor Crysologue Karangwa told APA Friday that the eighteen days were enough for a serious presidential aspirant to go around the country of thirty districts campaigning.
"Eighteen days are enough for a serious presidential candidate to cover the country, we do not expect them to visit every village or district in the country by themselves, they have supporters who should help in campaigns," Karangwa said.
In the remaining less than four months those wishing to stand for presidency were advised to keep it to themselves as in accordance to the law.
"Before the said dates, those planning to declare their candidature should abide by the law and wait. According to the electoral law no political activities are expected before the approval of candidates," Karangwa said.
This will be the second presidential election to be held after an eight-year provisional government that ran from 1995 to 2003 walking the country out of the political crisis triggered by 1994 genocide.
The first presidential elections were held in 2003 seeing the incumbent President Paul Kagame in power.
Rwandan constitution allows a presidential term of seven years with the incumbent expected to serve not more than two terms.
The electoral calendar was announced at a time when the constitution is under amendments where a clause on presidential elections is to be amended.
The clause says any one aspiring to be presidential candidate is expected to be in the country by the time of declaration of their candidature.
Karangwa said Rwandan government will foot 60% of the over 10 million dollar electoral budget, the remaining 40% is expected from the national budget and international community based on bilateral relations of the donor countries.