Rwanda: Is Kagame Fighting with the Living and the Ghosts of Rwanda?
Who is Kagame fighting with?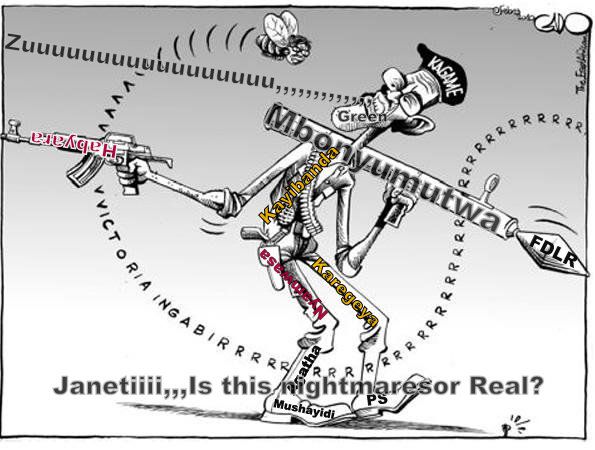 I am literally perplexed with what is going on in Rwanda right now. I have always been wondering who might really be the enemy of RPF regime, whether its foes are those who are still living or those who passed away half a century ago. In less than a month Kigali has demonstrated to the whole world a more complex list of different imaginary individuals who are threat to the national security. Here is a chronological list of how Kagame started naming his enemies:
1. Ingabire Umuhoza Victoire
2. Habineza Frank
3. Ntaganda Bernard
4. Interahamwe
5. FDLR
6. Karegeya
7. Kayumba Nyamwasa
8. Déo Mushyidi
9. Imva ya Mbonyumutwa
10 Nyakwigendera Prezida Grégoire Kayibanda
11. Icumbi rya Habyarimana Juvenal
This long list comprises the Living and the Dead Ones. If the dead have already embarked on haunting Kagame I do not see any hope of his regime. He has been threatening to kill those who are still living, but now even those who died a half a century ago are haunting him, now how is he going to prepare for his fight?
I think this situation is not preparing for something sinister for Mr President. Yesterday Kagame wrote a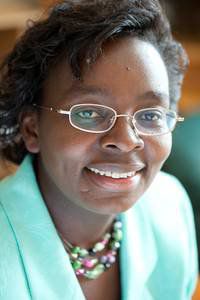 letter to the mayor of Gitarama asking him to exhume the body of Mbonyumutware the first president of Rwanda just simply he fought for independence of Rwandan. today on March8,2010, Kigali has said that they have discovered some guns and ammunitions in the house of the Rwandan second president the late Kayibanda. Recently when he was in London together with his wife Kagame said that he is happy because he could foresee the wife of the late president Habyalimana being sentenced since the death of his husband has been giving him nightmares ever since he shot Habyalimana's plane on 6April, 1994.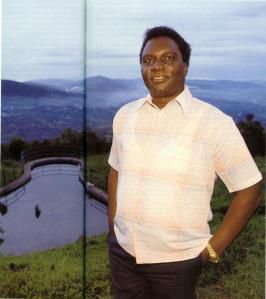 Recently Mr Kagame help a press conference as we could see he was so nervous. he ensured the people of Rwanda he has held in hostage for over 2decades that Rwandais safe the same night 3 bombs exploded in three different sites killing one person and injuring a dozen.
Now it is a time to ask those people who interprete the signs to come and read the sky of Rwanda and let us know what next.