RWANDAN REFUGEES IN UGANDA IN GREAT DANGER
PRESS RELEASE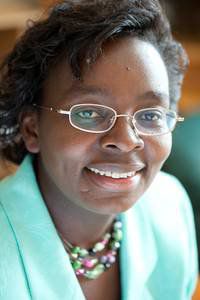 RWANDAN REFUGEES IN UGANDA IN GREAT DANGER


According to international media, Non governmental organisations and humanitarian organizations, since 14th June 2010, three refugees died, 26 others were injured and hospitalized during gunpoint massive deportations of over 1,700 Rwandan refugees from Nakivale and Kyaka refugees' camps.

The United Democratic Forces, FDU INKINGI, express outrage and firm condemnation of this gross violation, by the government of UGANDA , of its own Citizenship and Immigration Act, as well as international laws pertaining to the protection of asylum seekers and genuine refugees. The situation is more worrisome, considering that the UNHCR distanced itself from this operation and that both governments of Uganda and Rwanda partly acknowledged their absolute dealings in this show of force.

The FDU INKINGI is surprised by the timing of this deportation of Rwandan refugees. Indeed, it comes amid reports of deepening insecurity in Rwanda, which culminated in an assassination spree targeting a party leader Mr. André Kagwa Rwisereka, vice president of the Democratic Green Party of Rwanda murdered in Butare on 14th July; an acting Editor, Mr. Jean-Léonard Rugambage, Reporter of censored independent Magazine UMUVUGIZI shot dead in Kigali on 24th June ; the disappearance of the private secretary of the president of the Parti Social Imberakuri, as well as a crackdown on opposition leaders and their subsequent torture during their detention.

This happens also barely a few days after an attempt kidnapping of former journalist and detainee, Dominique Makeli in the Uganda capital city and the attempt assassination of the former Rwandan army chief of staff, Lieutenant General Kayumba Nyamwasa in South Africa. The Ugandan government is very well aware of widespread violations of human rights in Rwanda , which legitimate the fears of refugees to return home. The Ugandan based International Refugee Rights Initiative (IRRI) and the Refugee Law Project (RLP) had warned Uganda not to yield to Rwandan government pressure and grant protection to asylum seekers. According to the UNHCR, since the beginning of 2010, 3,320 Rwandans have filed for asylum in Uganda .

The FDU INKINGI recalls that this is not the first time Rwandan refugees are forcibly banished. This was the case in Kibeho in 1995, in DRC in 1996-1997, in Burundi and in Tanzania . History shows that these push measures never solved the refugees' problem, because they elude the root causes of the worriment.

The FDU INKINGI is particularly concerned about the secrecy of the operation. What kind of measures put in place by the Rwandan government to ensure a peaceful, humane and transparent resettlement of those returnees? Are they going to languish in camps inside Rwanda , or have their homes been secured prior to their deportation? Returnees are gathered in Rukomo camp where visibly there is no adequate transit infrastructure.

We call upon the governments of Uganda and Rwanda to suspend those operations. We expect the Human Rights and International organisations to go beyond mere condemnation of this blatant violation of international conventions, but also to follow up the process of resettlement of deportees inside Rwanda .


Ms. Victoire Ingabire Umuhoza
FDU INKINGI
Chair.