Ugandan politician denies any plan to overthrow Pres. Kagame.
Rwandan News Agency
25 January 2010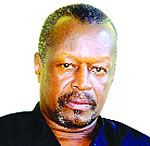 A senior advisor to Ugandan President Yoweri Museveni has rubbished reports that he is backing the Democratic Green Party of Rwanda to overthrow President Paul Kagame's government – a plot which purportedly includes senior Rwandan military and political officials, RNA reports.
Dr. John Nagenda says the reports published on December 23 on a new website www.256news.com and several other news websites and blogs are not true. He also distances himself from the top Rwandan military officers and politicians named. Dr. Nagenda also says he intended to visit Rwanda but no longer plans to do so.
According to the information which is also circulating around here, a leaked security brief addressed to President Kagame names several of his former and current close allies as planning to use the Green Party to topple his government.
Those named include: former African Union Commission Vice President Mr. Mazimpaka Patrick; former envoy to Japan Dr. Emile Rwamasirabo – now a doctor with the elite King Faisal hospital; Senator Colonel Dr. Joseph Karemera; Col. Deogene Mudenge – head of RURA; exiled former state minister Mr. Sam Nkunsi; and Police Commissioner General, Brig. Gen. Charles Gasana.
Others named are former Rwandan ambassador to Ethiopia Mr. Pascal Ngonga; troubled Dr. Maj. Ben Karenzi; vocal Senator Aloysia Inyumba; current envoy to India Maj. Gen. Kayumba Nyamwasa; Brig. General Richard Rutatina; and other senior officers.
To date, none of them have come forward to say anything about the purported intelligence dossier and government has also not reacted to the rumors. The local papers UMUSESO (No. 386 of 14th to 21st December 2009) and UMUVUGIZI (Vol.66 of December 18th – 27th 2009) originally published the list.
Another allegation is that Dr. Nagenda is a long-time close friend to Mr. Charles Kabanda, who is the Green party's general secretary, and Major Gen. Kayumba Nyamwasa. It is also claimed the Dr. Nagenda is an uncle to youthful Mr. Frank Habineza – the head of the Green Party.
About the dossier, Dr. Nagenda writes, "My first and abiding sentiment was one of total incredulity. How preposterous a notion!"
Writing in the Ugandan newspaper New Vision (which is a public company but partly owned by government), Dr. Nagenda says he met General Nyamwasa only once.
"As for Kabanda, his name doesn't ring a bell, although I might have talked to him without remembering the name. It was all a long time ago, and in another country," writes Nagenda.
"Frank Habineza I know, he worked in my house at Namutamba on our estate, perhaps 20 years ago. I did help with his school fees. A maternal uncle of his, I have never been. Since he left for Rwanda, I have seen him a few times; the last of which he brought his fiancée for introduction," Nagenda says.
He adds: "It is, however, true that from time-to-time he sent me e-mails about his life in Rwanda, latterly one or two about the Green Party. I must confess I have not taken his party very seriously. I dimly recall some years ago advising Habineza to stick to work and forget politics. He never struck me as a leader of men, as the saying went!"
"Funnily enough I was thinking of visiting Rwanda (where I was born in '38 when my parents were missionaries there). Oh well, another time perhaps."
All the named people are alleged to be disgruntled members of the ruling Rwanda Patriotic Front (RPF) providing finances and moral support to the Green Party. The yet-to-registered party has also denied any links to these people many times saying it only knows them like other Rwandans.