What are Rwandans expecting from the man of God like Pr Rick Warren?
Have you ever wondered about the relationship between Mr Paul Kagame the Rwandan President and the famous miracle performer American Pastor Rick Warren?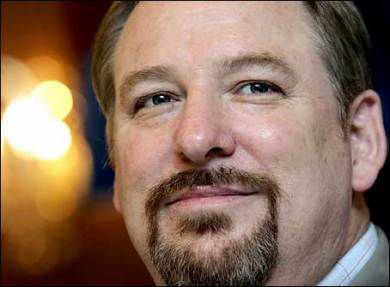 Pr Rick Warren
Well most of Rwandan people have been mesmerized by the long term freindship of Pastor Warren who has been involved in Rwanda affairs ever since the tragedy befell us. He has carried out different acvtivities to promote development and well being of the "Rwandan communities" as he put it in different materials published by his ministries in the United States but when you go down to the ground and ask those people presumed to be his main target see it differently.Still depending on who you ask if you ask the elites of Kigali they will tell you that Warren is a great guy but if you talk to those sheep looking fot the herdsman, they wil ltell you that Rick Warren has contributed to their miseries but promoting their oppressor into a world hero forgetting his criminal record and negotiating his indeminity at the White House so that Kagame could not face justice like any criminals we have had in Rwanda.
When I talked to Nyiraneza Bambanza from a little tiny village in Gishita Kibuye had this to say."Rick Warren is a good man but he should use his spiritual influence to help and bring back democracy in Rwanda if he is honest to himself otherwise he should be ready to witness more blood shed of his time because we are fed up with this yoke that his ffiends have put on our shoulders. People are being arresteed and killed each passing night but Warren is still campaigning at the White House that Kagame is a great man. Loot now the oppostion guyswere beaten up and some of them are being arrested if Warren realy believes in God he should also believe in democracy and peace justice and reconciliation. otherwise we are dying one by one and we are sure that God will ask Warren what he did to save more blood shed in Rwanda."
As Niyaraneza put it the people of Rwanda are wondering if really Pr Warren cares about the people of Rwanda or he cares about Tutsi tribe and that is all. He is a good postion to ask America and Americans to help Rwanda come up with permanent soltutions to the crisis we are having in Rwanda but he prefers to vcontinue supporting a man who has drunk more blood that Hitler of Germany. The Bible puts it very clearly that if you dont warn your brother to repent from the sin on the day of judgement if your borther dies in sins then his soul will be upon you on the day of judgement. the following are the quotes from the active role of Warren in Rwanda.
"Other speakers included Rick Warren, who spoke of the PEACE Plan's new health initiative in the Kibuye province and Ward Brehm of the African Development Foundation, as well as leaders from United States Agency on International Development (USAID) and the Global Development Alliance."
By Bruce Wilson
..."Concluding his motivational speech, the Saddleback Church founder instructed his ranks in the stadium to hold up signs, from their official programs, with the preprinted message "whatever it takes". Warren then introduced, as leader of the first nation on Earth in which the P.E.A.C.E. Plan would be implemented, Rwandan President Paul Kagame.
In 1998 under Kagame's leadership Rwanda, along with the now officially "Purpose Driven" nation of Uganda, invaded the Democratic Republic of The Congo, touching off a conflict that has claimed more civilian lives than any since World War Two. On December 12, 2008, the United Nations accused Rwanda of aiding Congolese warlord Laurent Nkunda, accused of massacres and human rights violations and whose recent offensive has created several hundred thousand Congolese refugees."
the people of Rwanda are wondering whethe Rick Warren does not know what Kagame is doing to the people who have different views on his politics. the way he has been harassing an innocent woman who has stood up to what she believes in and what the world has decided to close their eyes. Mrs Ingabire Victoire who is the current oppostition leader was beaten up and admitted to the King Faisal Hospital on 2nd Febraury and now one of her assitants is in jail being accused of participating in the genocide and yet the man has never been in Rwanda since 1986. So the question to Pr Rick Warren is this. How did your friend Kagame convince you that Mr Joseph Ntawangundi participated in genocide which happened in 1994 and yet the man in question had left Rwanda over 10 years ago?If you think I am lying here is how all it is unfolding in this following article:
KIGALI 06.02.2010
NEW TIMES, A JUDGE AND jury, EXPLOITING FORGED GACACA EVIDENCE, TO MAKE MORE VICTIMS.
We read with utmost concern, the New Times of Saturday, 6th February 2010. The fire spitting media has unveiled its true colors. The title on the front page "Ingabire's assistant a Gacaca fugitive" alleging that Joseph Ntawangundi was sentenced to 19 years in absentia, is sheer lies.
Joseph Ntawangundi left Rwanda in 1986 for studies in Poland (Wroclaw), returned to Rwanda in 1992 and worked in Kigali (CESTRAL). In 1993, he left Rwanda for ICFTU - AFRO (international confederation for free trade unions, African Regional Organisation, NAIROBI, Kenya) as a Research and Training Officer until 2002. During the genocide, Mr. Joseph Ntawangundi was attending, on behalf of the ICFTU – AFRO, a 2-month training course in Sweden (GANGNEF) and returned to Kenya.
He never officiated in the education sector in Rwanda, in any capacity whatsoever. He has never been school director in Gitwe during the genocide, as claimed by the paper. Either the reporters have been mislead, or they deliberately want to mislead the readers for their own agenda.
Since Mrs. Victoire Ingabire Umuhoza returned to Rwanda, this paper has been recklessly issuing fabricated stories without giving any chance of counter evidence, in total disregard of media ethics.
I challenge the paper to produce any evidence of its allegations, at least for the sake of the readers' respect. Else, let it give a right of answer to Mr. Joseph Ntawangundi.
Even if our position about GACACA has not changed, we hope that it has not fallen this low to condemn an innocent who was not even in Rwanda during the genocide, and for crimes committed in a place he has never been to.
Meanwhile, we've just learnt that Mr Joseph Ntawangundi has been picked up by the police and is currently held at Remera police station. This shows the kind of relationship between New Times and security forces which rely on libels from this paper.
We would like to recall that Mr Joseph Ntawangundi is still recovering from injuries sustained on 3rd February 2010, following attacks in government premises in Kinyinya sector. He is expecting justice, not mob justice.
NB: Pr Rick Warren if you really care about the souls of the people of God you should also care about these of the people of Rwanda that the money from the pockets of your believers have been sponsoring terrorist activities in Rwanda and killing innocent Rwandans just because of what tribe they come from and what political views they stand for.Is this what democracy supposed to be about in America?why dont you bring the kind of democracy you enjoy in America to help Rwandans reach of lasting solution to justice and peace and democracy and reconciliation inRwanda.