WHY KAGAME AND MUSEVENI ARE THE NEW ALLIES OF BASHIR
Anyone familiar with the politics of genocide wouldn't be surprised that Uganda, a non-permanent member of the United Nations Security Council last week voted against executing the arrest warrant for Sudan's president Omar Hassan al-Bashir.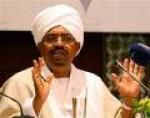 Bashir is charged with war crimes and crimes against humanity in the Darfur conflict. Many of the rebels there also have blood-stained hands; but they are supported by the West and in conformity with the politics if international hypocrisy will get away. Back to Uganda's support for Bashir. Uganda's foreign affairs minister, Sam Kutesa, who faces numerous corruption allegations within his own country, recently said it was important to consider "peace" in the Sudan while weighing the wisdom of arresting Bashir. The good minister and his government shed crocodile tears. We will return to this matter shortly. Similarly, the government of Rwanda doesn't favor Bashir's arrest either, even though that country saw the killings of an estimated anywhere between 500,000 to 800,000 in 1994.
Why have these countries, apart from China, emerged as Bashir's best friends? These African countries, ostensibly, argue that focusing on the arrest of Bashir, would upset the delicate negotiations to restore peace in Sudan's Darfur region. It might also destabilize the entire Sudan by promoting challengers to Bashir's rule --his regime is despotic but "stable they argue-- and undo the Comprehensive Peace Agreement that ended almost four decades of war between Southern and Northern Sudan. These are all legitimate observations. Yet, coming from leadership of these two African countries, it's akin to Mafia dons calling a conference to combat crime. There are other convenient and more self-serving reasons for both Uganda and Rwanda to befriend the good al-Bashir. Uganda invaded Congo in 1997, and in 1998, and occupied the eastern region until 2005; it still clandestinely supports militias there. During its occupation, Uganda's army, under president and commander in chief Yoweri Museveni, committed war crimes, crimes against humanity, and possibly genocide; it also robbed Congolese mineral wealth and natural resources. Some of the crimes are so chilling, it's hard to accept people could commit such acts against others.They are well documented and here is one must-read link: http://www.icj-cij.org/docket/files/116/10455.pdf 


Uganda found liable for war crimes in Congo by the International Court of Justice in 2005 and Congo was awarded $10 billion in compensation. Uganda's best prayer is for something to happen to Congo's president Joseph Kabila and that the case never be pursued. Recently Museveni paid Kabila a "friendly" visit; the Congo president should always keep an eye on his cup of tea before sipping whenever he visits with the Ugandan. Congolese citizens must not allow Museveni to get away with the crimes committed in eastern Congo, if only to honor the memory of Patrice Lumumba. The International Criminal Court (ICC) is investigating the same crimes committed by Uganda and the Wall Street Journal has reported on a front page story ignored by the New York Times and the BBC that Uganda's military dictator Museveni --who wears a suit and tie when visiting the West-- personally urged then UN Secretary General Kofi Annan to block the investigation. Why would a whole president attempt to block an ICC probe unless he knows where it might lead? The ICC has confirmed this ongoing investigation to this newspaper.
The Uganda dictator was protected by the corrupt George Bush Administration, in return for sending troops to Somalia, and the U.K. government, which has business interests in Uganda. Last week, Uganda could not vote for the arrest of Bashir when quite possibly, eventually, there might be an arrest warrant for Museveni himself. As for Rwanda, a United Nations report in December made clear that the government of Paul Kagame was financing and equipping Laurent Nkunda, the genocidal war lord who has left mass graves all over eastern Congo. Rwanda recently supposedly "arrested" Nkunda. Why has he not been produced or handed over to the International Court? Might he not "disappear" or suffer a mysterious fatal ailment? Bashir deserves his day in court. How ironic that his primary blood brothers are now people who are essentially unindicted war criminals; that's the only thing separating Bashir from Museveni and Kagame. 
Selective outrage against war crimes only emboldens other killers. Perhaps the Obama Administration will do the right thing and make clear it won't protect African war criminals as the Bush regime did. 

Only then, might the ICC act. But we won't hold our breath.



Please post your comments alongside the article or send them to milton@blackstarnews.co