Rwanda: Agathe Habyarimana craint pour sa vie:The Wife of the late Rwandan President Habyarimans fears for her life,she said.
AFP

Agathe Habyarimana, la veuve de l'ancien président rwandais dont l'assassinat a déclenché le génocide de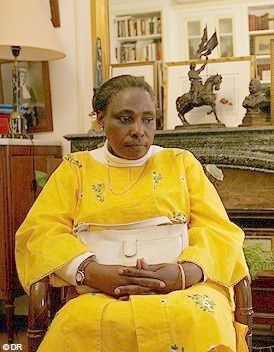 1994 dans ce petit pays d'Afrique de l'Est, dit craindre pour sa vie depuis que Paris et Kigali ont renoué des relations.

"J'ai peur si jamais le FPR (le Front patriotique rwandais au pouvoir à Kigali) envoie ses escadrons. Parce que mon pays et la France ont renoué des relations", dit dans une interview au quotidien Le Parisien de samedi l'épouse de l'ancien président Juvénal Habrayimana installée en France depuis douze ans.

Mme Habrayimana, âgée de 67 ans, fait l'objet d'un mandat d'arrêt international émis en octobre 2009 par les autorités rwandaises pour

Elle a été brièvement arrêtée et entendue par la justice française début mars, quelques jours après une visite de Nicolas Sarkozy au Rwanda, la première d'un président français depuis le génocide.

Placée sous contrôle judiciaire, elle doit comparaître à une date non déterminée devant la cour d'appel de Paris qui statuera sur la demande d'extradition du Rwanda.

"Il y a des jeunes du FPR qui viennent soi-disant étudier, mais vous ne savez pas s'ils sont vraiment étudiants", a ajouté Mme Habyarimana au Parisien.

Elle nie de nouveau toute responsabilité dans le génocide déclenché par l'attentat du 6 avril 1994 contre l'avion transportant son époux et qui a fait quelque 800.000 morts, essentiellement tutsi, selon l'ONU.

Elle dément en particulier avoir appartenu à l'"akazu", le premier cercle du pouvoir hutu qui a fomenté les massacres, et accuse le FPR du président Paul Kagamé, au pouvoir depuis les évènements de 1994, d'en faire courir la rumeur.

Les responsables du FPR "ne sont que des manipulateurs. Des gens qui mentent. Ils ont tué mon mari. Mais pourquoi veulent-ils me tuer, pourquoi me diaboliser", demande-t-elle.

Elle ne se dit prête à retourner au Rwanda que "quand il y aura la paix".

Trois demandes d'extradition de personnes soupçonnées d'avoir participé au génocide ont été rejetées par la justice française dans le passé en raison notamment d'une absence de garanties d'un procès équitable au Rwanda. génocide et crimes contre l'humanité et Kigali demande son extradition.